Embrace RF Non-invasive Facelift in Chattanooga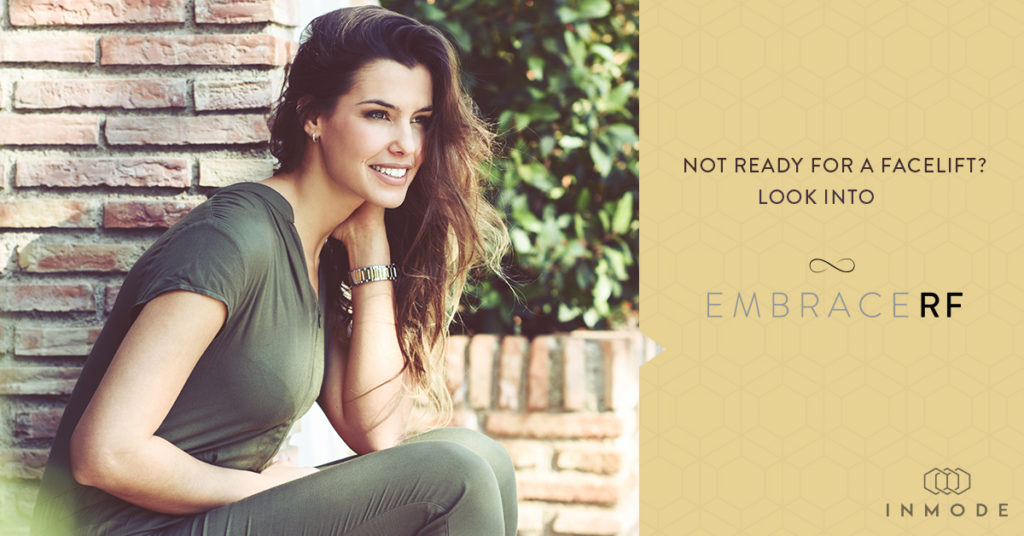 A new device has arrived in Chattanooga, Tennessee, that is revolutionizing the facial plastic surgery industry, creating the first minimally invasive treatment that addresses droopy skin around the neck and chin area, marionette lines, and neck. Embrace RF. Until now the non-invasive procedures available to improve the aging face have been minimally effective with no lasting results. There are even a number of machines on the market utilized by spas that seek to help people avoid having a facelift; they don't work.
Up until now, many experienced facial plastic surgeons have not recommended non-invasive treatments in place of a facelift. Dr. James Shire of Shire Facial Plastic Surgery, in Chattanooga says the reason is clear. "They simply don't work," he says. "Quality, dependability, and gaining the trust of patients are very important to our practice. I just can't offer something that I don't feel like will make a true difference for patients. I know my other colleagues feel the same way."
Embrace RF New Breakthrough Technology
EmbraceRF is the breakthrough new technology that is changing the minds of facial plastic surgeons like Dr. Shire. This one-time procedure combines two powerful technologies from industry leader InMode – FaceTite and Morpheus8. The EmbraceRF is the first minimally invasive treatment for those patients looking for improvement without invasive surgery. Although, this is not a facelift replacement, patients can see up to 70% improvement. For many patients, this procedure fits the bill perfectly.
Gap Patients– Those who aren't quite ready for a facelift, but still have conditions that noninvasive treatments won't improve.

Sideline Patients– Those who want or need a facelift but can't have the procedure due to financial or health reasons.

Maintenance Patients– Those who have had a facelift but need to maintain the lift rather than receive another invasive procedure.
Embrace RF's Technology
This groundbreaking machine is especially effective because it combines two incredible technologies.
Fractora
is a fractionated bipolar radio frequency micro-needling. Fractora reduces acne and acne scarring, tightens skin which eliminates wrinkles, and improves tone and textures. Fractora is the first and only FDA-cleared Subdermal Adipose Remodeling Device (SARD) device to mold fat subdermally in order to effectively address aging concerns. This is safe on all skin types, from the palest to darkest skin tones and improves the complexion and texture of skin.
FaceTite
, the other modality, is a radio frequency-assisted lipolysis. Like Morpheus8, this is also a bipolar radio frequency. This modality is a
minimally invasive contouring solution for the face resulting in three-dimensional remodeling of the fibrous tissues. It is used to treat sagging skin on the face and neck, including double chin, jowls, necklines and neckbands, deep lines, and loose skin.
Shire Facial Plastic Surgery is currently the only facial plastic surgery center in the region offering this new technology and is already booking appointments for the procedure. "This technology is just incredible," Dr. Shire says. "It's the first time I've ever offered a non-invasive procedure like this because it's the first time that one has actually worked! This technology has improved the patient's options for effective anti-aging treatment."
Dr. James Shire is Board Certified by the American Board of Facial Plastic and Reconstructive Surgeons, The American Board of Otolaryngology Head and Neck Surgeons, and is a Fellow of the American College of Surgeons.