Rhinoplasty: Getting the Nose You've Always Wanted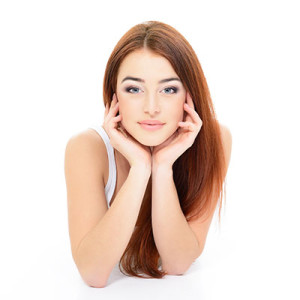 The nose is the most prominent and central feature of the face. Many people are unhappy with the appearance of their nose. They feel it is too large for their face, too crooked, too small, has a bump or indentation in the profile, the tip of the nose may be too upturned or too downturned, or too narrow or too wide. These are often very common aesthetic complaints but there are also functional issues that may cause a person to seek out nose surgery. Deviated septums and other structural abnormalities can obstruct the airway and make it difficult to breathe through the nose. Rhinoplasty is a surgery to enhance and modify the nasal appearance. It is also used to correct traumatic injuries or birth defect, and to improve breathing.
As an expert in sculpture rhinoplasty and a contributing author to the textbook Open Structure Rhinoplasty, Dr. Shire creates a nose to fit the face. The results are aesthetically pleasing and permanent. Most important, his technique provides a predictable result that looks like it's the nose you should have been born with. This is particularly important in the revision of previously operated noses that have had unsatisfactory results. Dr. Shire is one of the few doctors that specialize in Revision Rhinoplasty.  Because of Dr. Shire's vast experience and artistic ability, he has patients referred to him from all across the United States.
Surgery is usually performed under a sedative anesthesia. Following surgery there is very little discomfort, and there is no nasal packing used. Patients can usually return to non-strenuous activities within a week or so.
Nasal surgery can be performed in combination with other procedures such as chin implants or dermal fillers. If you are interested in learning more about Rhinoplasty, view our Before and Afters or contact our office to schedule your consultation with Dr. James Shire.