KYBELLA™: Non-Surgical Treatment for a Double Chin
Tired of your double chin? Submental fat or fullness is a common condition that affects men and women of all ages. The double chin can detract from an otherwise balanced facial appearance, causing an older, heavier look as well as less facial harmony and symmetry.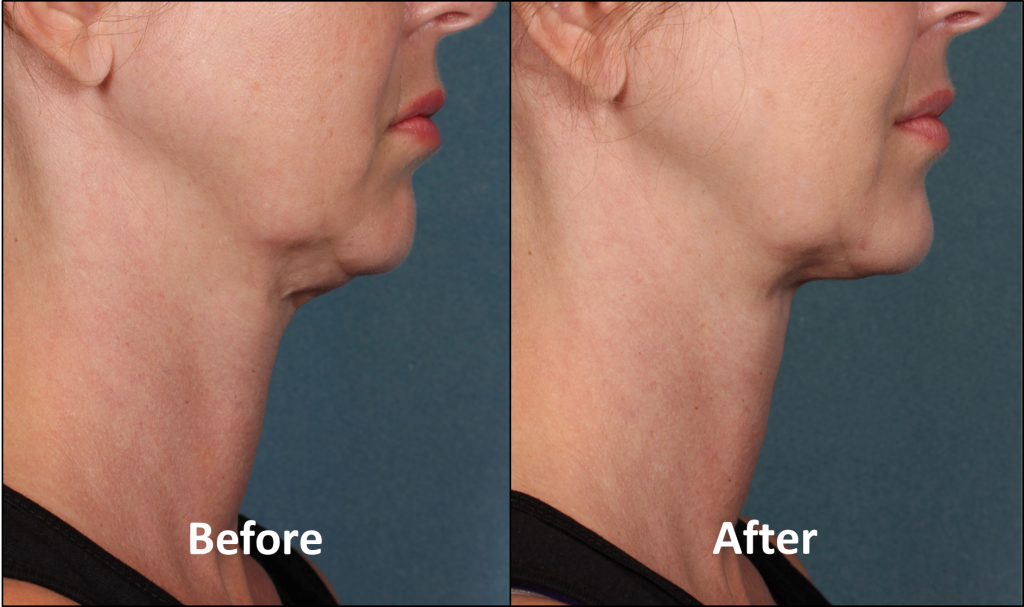 Genetics, aging and weight gain can play a role in submental fullness, which is often resistant to diet and exercise. The double chin has also historically been an undertreated facial aesthetic condition, despite a 2014 survey from the American Society for Dermatologic Surgery (ASDC), which indicate that over two-thirds of patients are bothered by their double chins.
Fortunately, we now have KYBELLA™, the cutting-edge, minimally invasive procedure that dissolves fat cells beneath and around the chin to combat submental fullness. If you think you're a good candidate for KYBELLA™ and would like to learn more? Dr. James Shire, of Shire Facial Plastic Surgery in Chattanooga, is one of the first to be able to offer this new treatment in Tennessee and North Georgia.
KYBELLA™ (deoxycholic acid) is the first and only FDA-approved injectable drug that contours and improves the appearance of fullness due to submental fat. Currently, the standard treatment for submental fat involves liposuction/liposculpture, which is perceived as a more invasive procedure. It is well established that liposuction for submental fat is a safe, precise, predictable and fast procedure.
During the KYBELLA™ treatment, which only takes about 20 minutes in office, Dr. Shire will perform a series of injections into the submental area. These injections contain KYBELLA™, a form of deoxycholic acid, which is a naturally occurring molecule in the body that helps to break down and absorb dietary fat. This substance destroys fat cells beneath your chin. The cells are then absorbed by the body, leaving your submental area noticeably slimmer with a better contoured.
Most patients will need two to four treatments. These treatments are usually spaced about a few months apart. You might notice mild to moderate swelling at the injection sites, but your "downtime" from KYBELLA™ should be very minimal.
Since liposuction is one of the most popular procedures done in the USA and the world, many doctors will be trying to jump on the bandwagon to cash-in by offering this new treatment. However, only few selected plastic surgeons and dermatologists are being trained to use KYBELLA™. Patients thinking about KYBELLA™ treatment should consult with a certified specialist, like Dr. Shire, who has extensive experience with the face, cosmetic surgery, and liposuction. Doctors with extensive experience in facial surgical procedures can better manage issues with double chin treatment with KYBELLA™.
KYBELLA™ side effects may include pain, swelling, redness, bruising or numbness at injection site. There also can be formation of small areas of firmness. Most adverse KYBELLA™ reactions were mild or moderate and resolved without the need for medical intervention. Dr. Shire will offer individual recommendations to reduce the likelihood of side effects, common reactions and downtime, which can vary from patient to patient.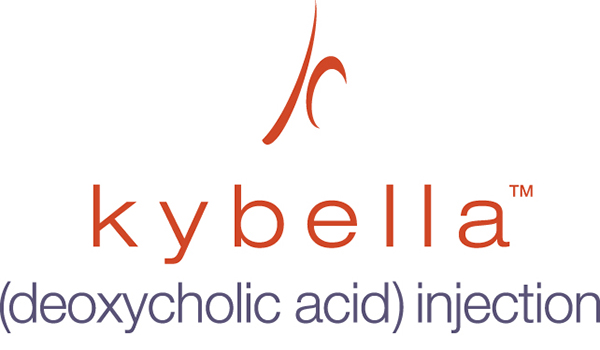 KYBELLA: Schedule Your Consultation NOW!
Dr. Shire is currently scheduling KYBELLA™ consultations. Please call 423-870-FACE (3223) to schedule a consult and to determine if you might be a candidate for KYBELLA™.